National Foresty Authority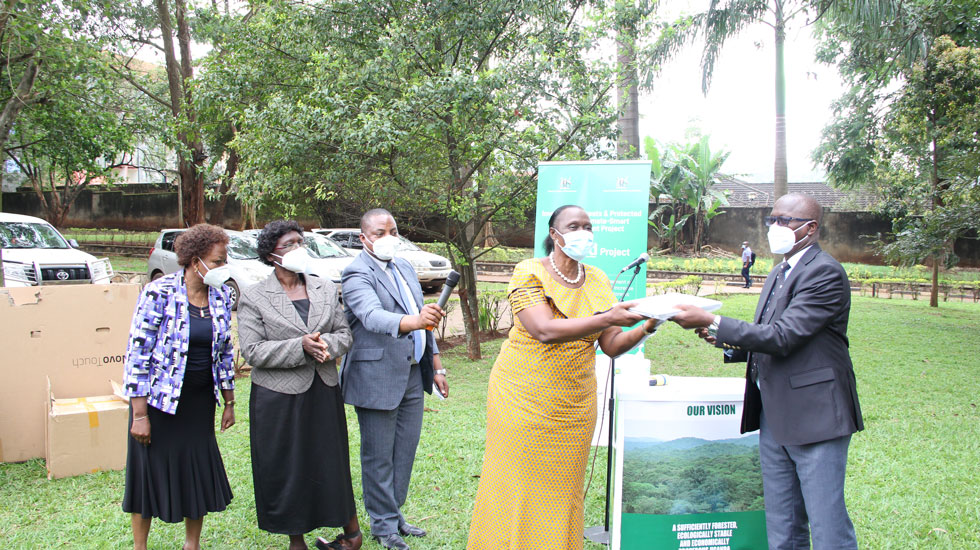 The Investing in forests and protected areas for climate-smart development (IFPA-CD) project supported by World Bank has commenced activities. The project will run for a period of five years (2020-2026).
The Minister of State for Environment Hon. Beatrice Anywar handed over equipments that included laptops and geographical positioning systems sets that will be used for forestry activities.
The project will support the Government agenda of increasing forest cover through afforestation and reforestation and slowing down the loss and degradation of the nation's forests.
The components of this project will be; (1) Focus on improving management of government-managed forest and wildlife protected areas to ensure they can continue to generate and provide important environmental services. (2) Increase revenues and jobs from these forest and wildlife protected areas through targeted investments in tourism and productive forests. (3) Encourage establishment of greater tree cover in refugee-hosting landscapes outside protected areas, supporting sustainable forest management and landscape resilience on private and customary land.
While handing over the monitoring equipments to NFA, the Hon. Beatrice Anywar said 'The task is you and me to make it happen, environment conservation is our responsibility and there is Government will right from His Excellence the President so expect to conserve the our ecosystems and biodiversity'.
The Executive Director-NFA, Mr. Tom Okello said the project is starting and we will stand to be counted and ensure that there is value for money and the results will be visible on ground.
The project is will cost approximately USD one hundred and seventy eight million (178,000,000). The project targets the Albertine graben and this project will contribute to Uganda's development priorities stipulated in the NDPIII.